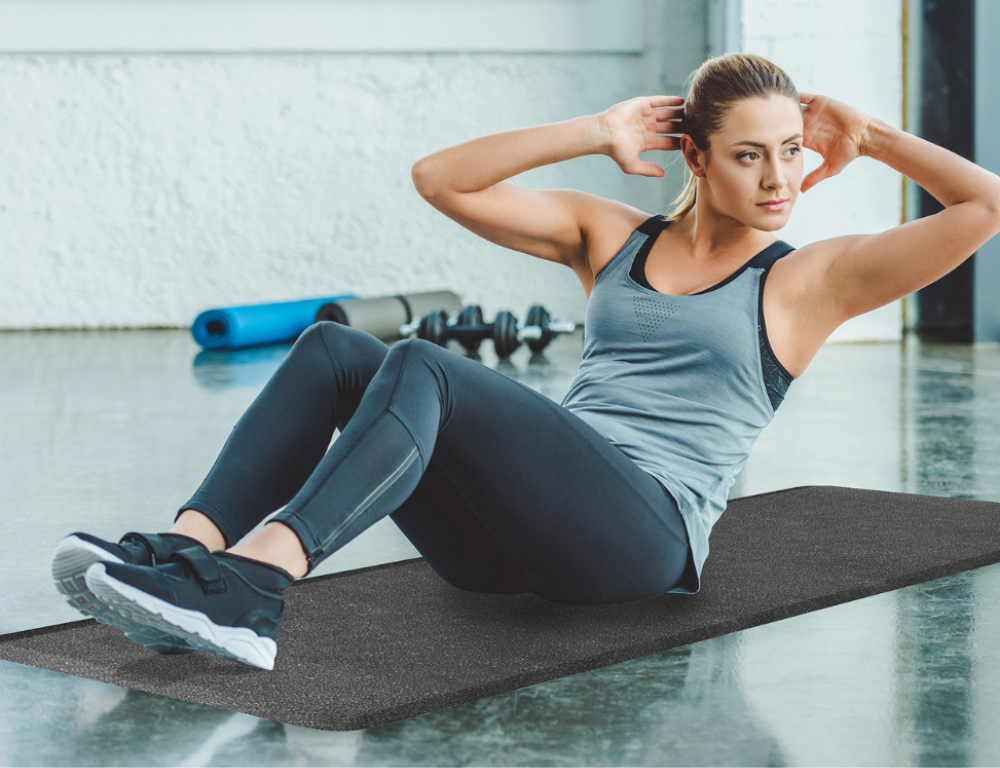 Why WellnessMats FitnessMat?
● Unmatched comfort, support, and durability
● Effectively suspends body weight for safe, comfortable workouts
● Easy to clean and sanitize for member protection
● Lightweight with non-slip top and bottom
● Beveled edges will never curl, reducing trip hazards
● Meets the ASTM G21 standard for anti-microbial properties
Easy to Clean
With the unique composition of our FitnessMats. We are proud to be ASTM G21 certified. Meaning; FitnessMats are easy to sanitize with wipes, will not hold odor, easy to remove most stains, and will not hold bacteria.
100% Made in the USA Since 1996
We have been successfully addressing the ergonomic concerns of many commercial industries wherever people stand. Widely advocated for by health care professionals. After innovating in the hospitality, industrial, medical, and spa industries. We knew our mats would address and relieve the largest concerns in the fitness industry while never compromising our promise to be 100% made in the USA.
★★★★★

I purchased it for my daughter who is a water aerobics instructor. She teaches on the deck and needs extra support because of arthritic knees. This mat has allowed her to freely teach all of the moves and techniques while providing excellent cushion for her joints.

Kristin H.
★★★★★

I am done buying cheap mats that crumble under the slightest movement. This is easy to move when needed, but heavy enough that it doesn't slip while being used. It is perfectly soft for any activity where the wrists, elbows, or knees need to bear weight, and it is easy to wipe clean, not like textured mats that get filthy. I love it!

Michelle A.
★★★★★

All together a phenomenal product.
I purchased a Wellness Mat for the Insanity Workout Challenge and couldn't be happier with the performance. The Wellness Mat works great for high impact plyometric training and really helps all my joints with the high impact jumping required by this workout.

Rob M.